Back to inspiration
Your Country Home – Kitchen Ideas
If you are going to be spending a lot more time indoors in 2020, you want to make sure your home is as appealing as possible. You probably aren't going to commit to any major refurbishment plans at the moment, but if you have spare time, this is the perfect opportunity to consider what changes you would like to make to your home.
The kitchen is the hub of family life, and this is the case for all families. Whether you are a family that sits down and dines together or one that prepares meals to have on the go, what is done in this room centres everything else. Therefore, you need a kitchen that is right for your needs, tastes and styles. This means you need to think about yourself and your loved ones in deciding what is right for your kitchen.
However, we are pleased to say we have helped many local homeowners improve their home. Also, if you are looking to sell your home at some point in the future, we know what buyers are looking for in a home, so if you need guidance in creating a kitchen that is ideal for the bigger picture, we can help.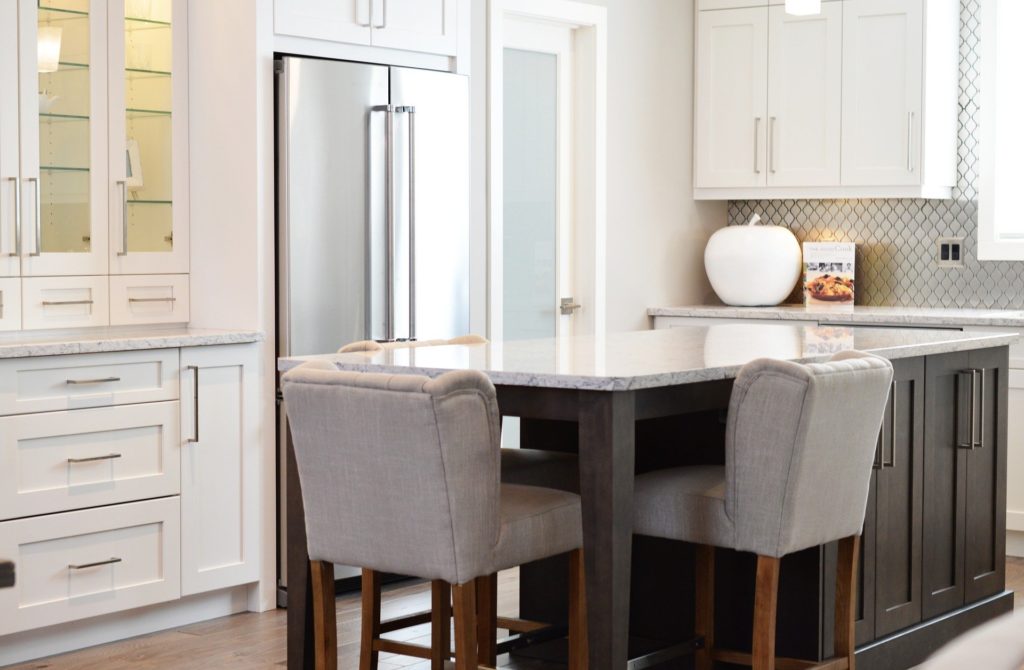 Fluted glass is on trend for 2020
If you're the sort of person who wants to know what is inside a cupboard without actually opening it, you need glass doors. However, plain glass can be dull, and sometimes, you don't want the contents of your cupboard on full and obvious display to guests.
This is why fluted glass is a great option to consider. This style of glass provides you with an idea of what is inside a cupboard, but it still provides some form of cover. If you are a fan of quirky styles, you'll love this option in your kitchen.
Colour options for 2020
If you are looking for some colour tips for 2020, here are some ideas to consider:
White is back in style, if it ever went away, although this may only be suited to families who can maintain a clean kitchen
Dark green is always a great option, and if you want to go green in the kitchen, why not go green in colour and outlook
Add one really bright option in your kitchen to create a splash of personality without overpowering the room
Other kitchen style tips to consider in 2020 include:
Dark wood is very much back in fashion
Statement lighting draws attention to what you want to see
Create a space where you can socialise
No matter what your property plans are for 2020 and beyond, Prestige & Village is here to help. We are pleased to say we have helped many vendors sell their home, and we have assisted many country home vendors. This style of home attracts a certain type of buyer, and we are pleased to help you connect with this buyer.
If you would like to arrange a valuation for your property, we can provide this for you. Whatever plans you have or whatever you need guidance with, make sure you rely on Prestige & Village, and you can contact us today.
Back to inspiration