Back to inspiration
Freshen Up Your Garden
The weather has been relatively miserable for 2020 so far, but we are certain matters will improve before too long. We hope! We are moving towards spring and summer, albeit slowly, and it is perfectly natural for people to think about ways they can make the most of their garden. We like to think we can help homeowners improve all aspects of their property, and if you are looking to freshen your garden for spring 2020, we have some ideas.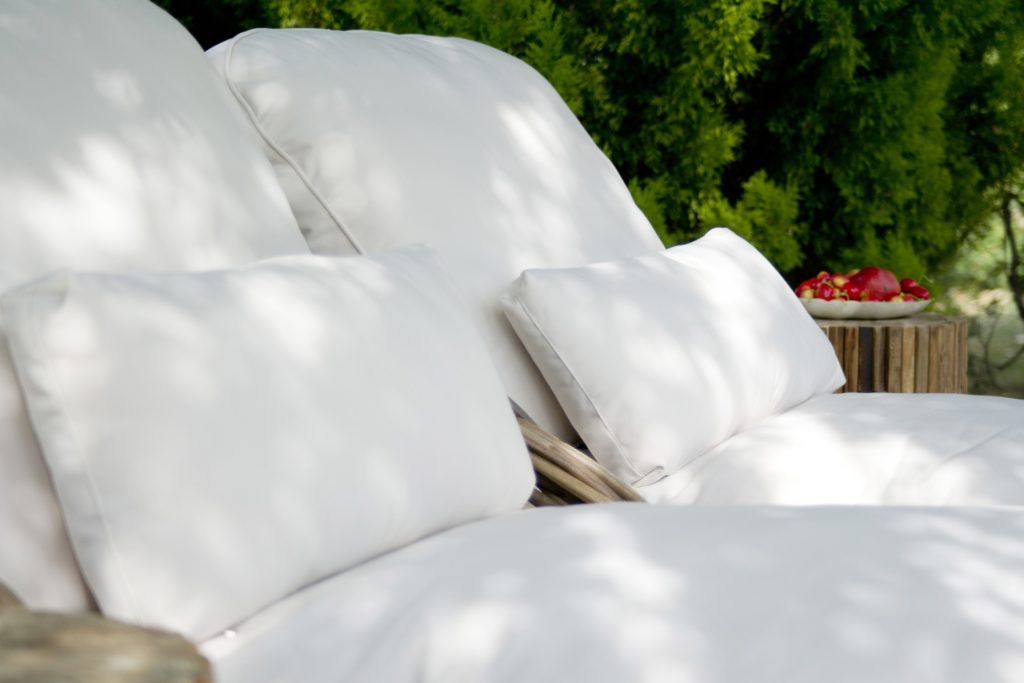 Add a stylish garden bench
What is the point of having a garden if you can't sit outside and soak up the sunshine? Having a lounging area or a table and chairs is a nice feature, but for some people, a garden bench is the best way to maximise the time you spend in the garden area.
A garden bench is great when you want some quiet time yourself, perhaps to read a newspaper or good book, but it is also a great location to sit down and catch up with a family member or loved one. There is no shortage of options when it comes to style and material, so whatever your budget, whatever space you have, and what you want your garden to look like, a garden bench is an ideal addition to your property.
If you want to relax, a sofa is the best option
Okay, garden benches are functional, but they aren't comfortable. There will be days you don't want to sit and chat or focus on a good book, and there will be days you want to lie back and forget about the world.
If this is your plan, you need comfort, and a pleasant garden sofa is exactly what you need. If you would like some flexibility in styling your garden, modular garden sofas are an ideal addition. These can be split up and used as stand-alone seats when you have guests, but for the times when you are doing nothing more than laying back in the sun, the sofa will do you a world of good.
Add some warmth to your garden
There will be days when it is sunny, but perhaps not as warm as you would like. By adding a heat source to your garden, you can turn days into nights, and make even the mildest of days the perfect time to sit outside.
Adding a fire bowl or brazier to your garden area creates a fantastic talking point, as well as ensuring there is plenty of heat on offer to ensure you enjoy your time outside of the house.
You don't have to plan on selling your home to make the most of your garden area, but if you do plan on selling your house, it makes sense to improve the garden area. A stylish and functional garden attracts buyers, and it will make sure your home is remembered. If you are looking to sell your house in 2020, contact Prestige & Village, and we'll be happy to help.
Back to inspiration